La Mariana Sailing Club Celebrates 60th Anniversary with South Sea Arts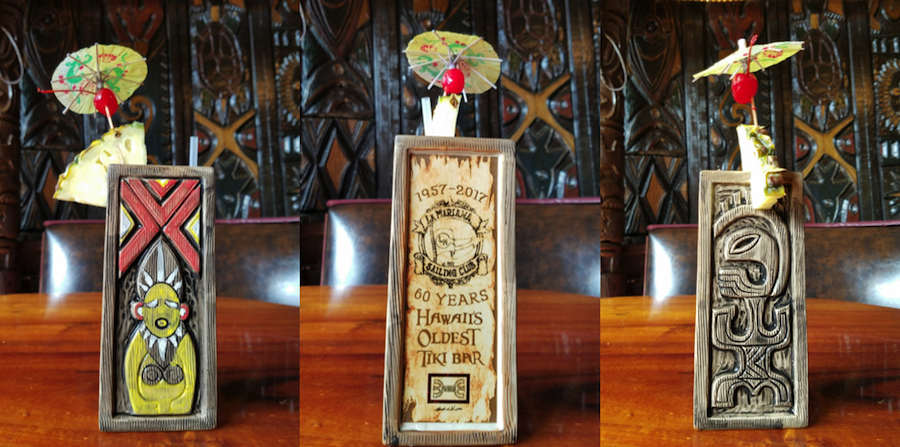 It's been six decades since the La Mariana Sailing Club opened its doors back in 1957.
Once again, South Sea Arts is honored to be called upon by the iconic tiki bar to deliver a special edition mug to recognize another important milestone. Those of you who have been to (or regularly frequent) La Mariana will recognize the design, lifted from the wood panels (see last photo below) of the establishment and expertly reimagined onto the unique flat-sided ceramic drinking vessel.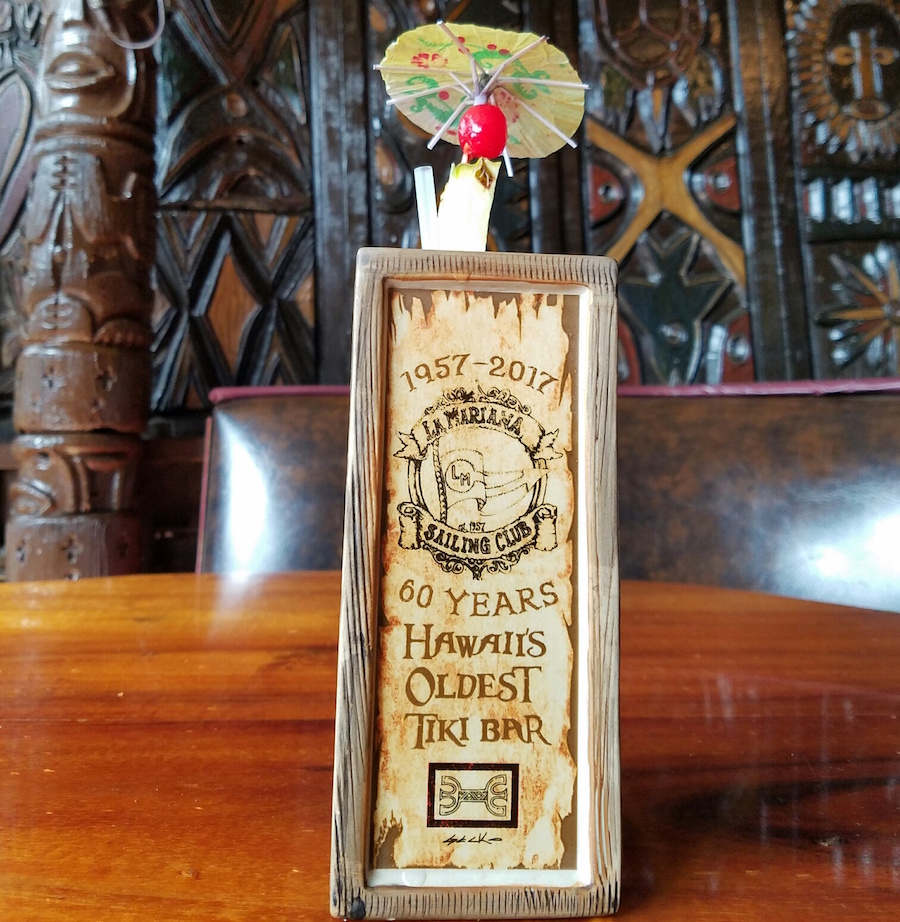 The mug is available within the La Mariana gift shop. Ask your server and they will get management to open the shop during the bar's business hours. Alternatively, you can email management at [email protected] and they will be happy to accept your order and ship it to you worldwide (if available). Mahalo for your support!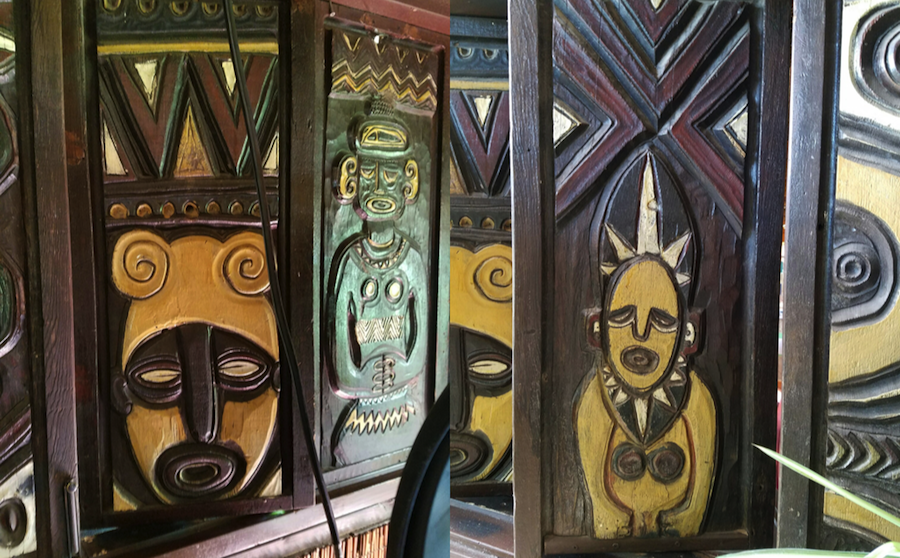 Comments
comments