Four Seasons Ko olina Art Walk Exhibition to Showcase South Sea Arts Surfboards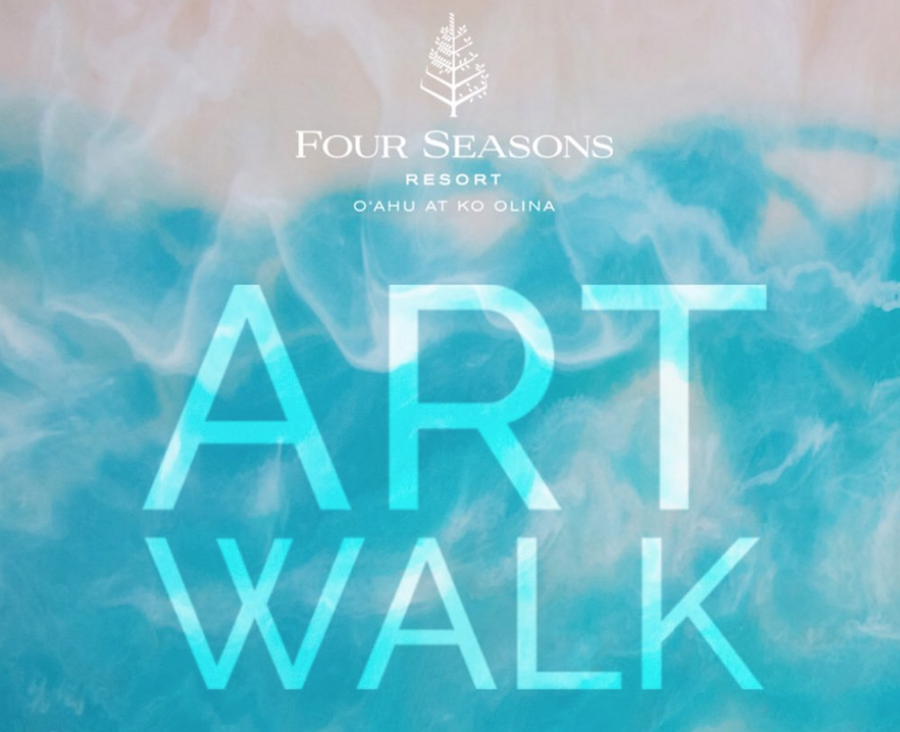 The exciting news keeps coming as we make our way through 2018, and this time you're welcome to become a part of it. Join Gecko of South Sea Arts as his repurposed surfboard carvings are put on display at the Four Seasons Ko olina Art Walk exhibition gallery and reception on May 12, 2018.
The affair features leading Hawaiian artisans, and showcases a myriad of unique works of art, ranging from paintings and photography to illustrations, carvings and custom surfboard designs. The event is complimentary and open to Four Seasons guests and the general public alike.
For those not yet familiar, Gecko's surfboard carvings are fast becoming renowned around the island chain while exclusive collectors on the mainland and across the world are whispering oh-so sweet nothings about these South Sea Arts creations. His boards have graced the walls of Haleiwa's Beach House, Wyland Galleries in Waikiki, and his work has been recently featured in Coastal Living Magazine. And now, you have the opportunity to soak up the mana of these intricate carvings. View more on Gecko of South Sea Arts' surfboard art here or below, and we'll see you at the Four Seasons Ko olina on Saturday, May 12.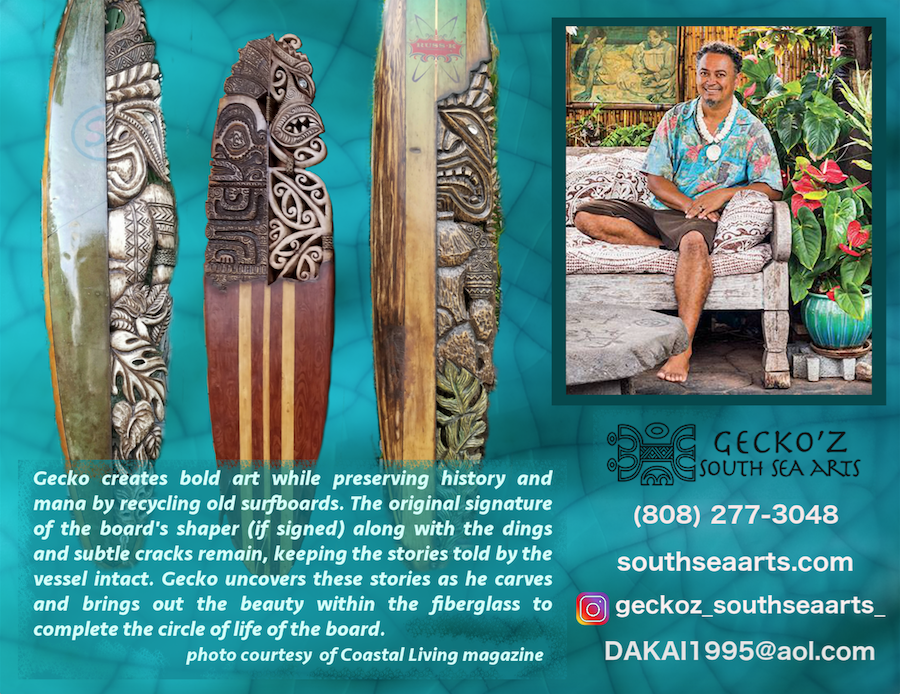 Comments
comments