South Sea Arts – Client Portfolio
Teddy's Bigger Burgers
Suite 801, 66-111 Kamehameha Highway, Haleiwa, HI
As one of the fastest growing burger franchises in America, Teddy's Bigger Burgers has stayed true to its island roots by commissioning South Sea Arts to outfit its historic Haleiwa town location.
One walk inside of this popular Kamehameha Highway gathering place and you'll note the unmatched brush strokes of Gecko.
From the ceiling to the bar to the mugs and tiki totems South Sea Arts has put its stamp on Teddy's Bigger Burgers, making it one of the most Instagrammable eateries on the entire island of Oahu.
Stop by this north shore Teddy's for an Original Burger, a Pineapple shake and stick around to admire the decor.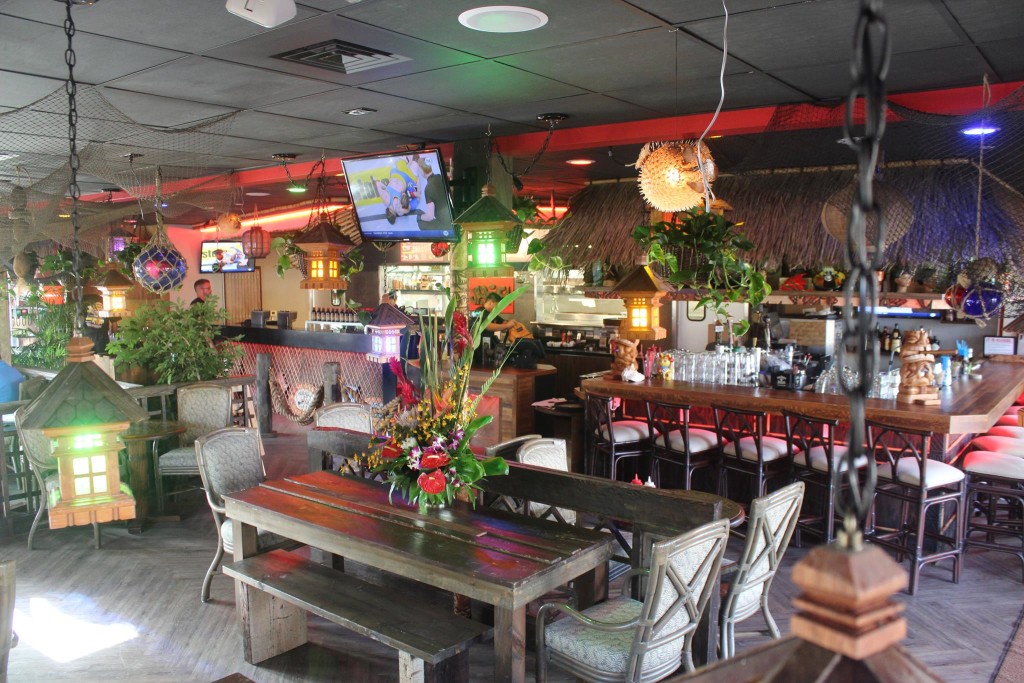 Tiki's Grill & Bar
Aston Waikiki Beach Hotel
2570 Kalakaua Ave, Honolulu, HI
Tiki's Grill & Bar is one of Waikiki Beach's best hot spots for dining, drinking, and entertainment. Located on the second floor of the Aston Waikiki Beach Hotel on Kalakaua Avenue, Tiki's can be seen and heard by all who pass below, drawing them in.
A big part of what makes this such a popular haunt for locals and malihini alike is the decor – unmistakably accented by South Sea Arts. The most notable giveaway is the line-up of visitors all competing to take pictures of the masterpieces that adorn the walls, floors, and tables of the restaurant and bar.
Gecko's work is immediately noticed at the entryway, again in the front gift shop, and in the main dining area of this tiki-fied establishment. Be sure to rub one of the tikis on your way out for good luck and remember to @geckoz_southseaarts_ on Instagram when sharing your favorite pics of the South Sea Arts work within Tiki's Grill & Bar.
La Mariana Sailing Club
50 Sand Island Access Road, Honolulu,HI
Known as one of the most iconic and last remaining authentic tiki bars (and restaurants) in the world, La Mariana Sailing Club is one of the biggest attractions on Oahu, even though it's tucked away in the marina off of Sand Island Access Road.
For locals, La Mariana is a favorite watering hole. For visitors, La Mariana is a "must visit" destination point. Food, cocktails, and live music aside, the biggest draw is the design and decor of the island style restaurant and bar, due in part to the touch of South Sea Arts.
The expansive establishment is decked out head to toe in Gecko masterpieces. One of the best parts, is that you can take some of it home! No, don't bring a chainsaw and attempt to claim your favorite piece from the main room, the gift shop has everything you desire. Inside the shop you'll find South Sea Arts mugs and ceramics, including limited edition pieces exclusive to La Mariana Sailing Club patrons.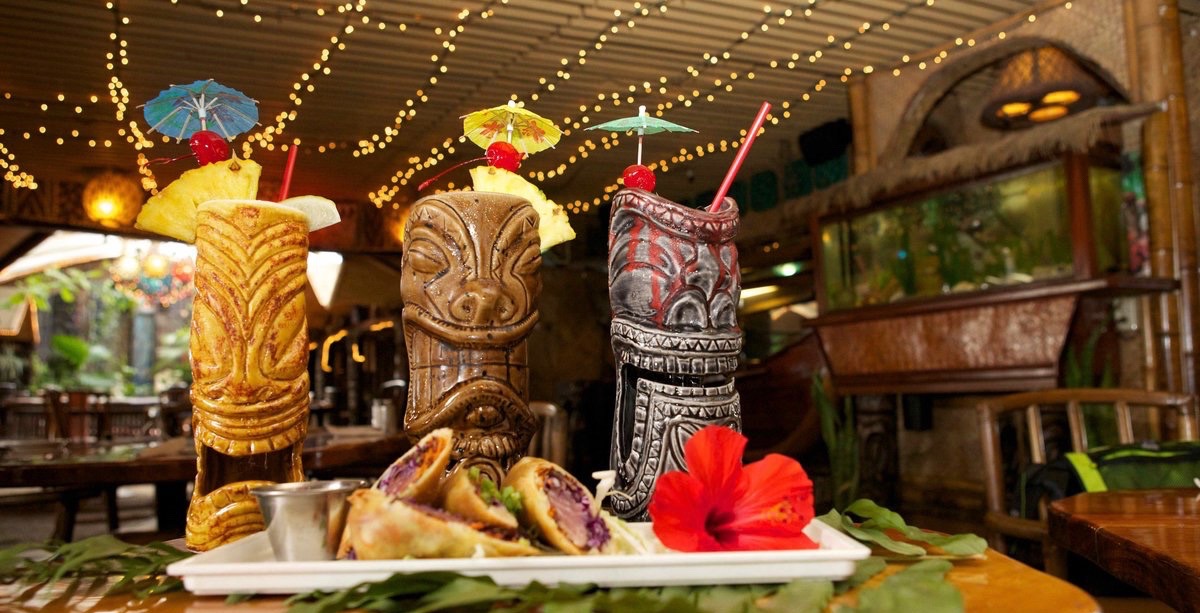 2022 UPDATE: After being closed through 2020-21, La Mariana is reopening with a renovation and refresh with the help of South Sea Arts. Below is a sneak peak, but stay tuned to this page for when the reno is complete.
Skull & Crown Trading Co
62 N Hotel St, Honolulu, HI
Skull & Crown Trading Co. is the newest addition to the modern tiki scene on Oahu. This new brand sought to make their mark early on, distinguishing themselves from the kitsch common to tiki bars of today, and have delivered one of the most unique watering holes on the island. Skull & Crown blends nautical and tiki vibes along with a mysterious something that you can't quite put your finger on, but it works. South Sea Arts was commissioned to provide one of kind carvings to make a statement within the establishment. Be sure to stop by and check them out, and have a drink (or two), of course.