South Sea Arts Landscaping Featured in Honolulu Star Advertiser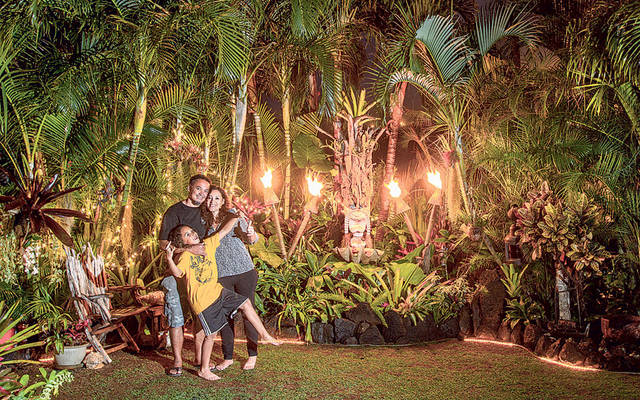 South Sea Arts is already well-known for our work in authentic tiki mugs and Polynesian art and carvings. But not everyone knows that Gecko is versed in residential and commercial landscaping design too. He organically integrates woodcraft masterpieces into lush tropical settings to create a North and South Pacific oasis that rivals that of any 5-star resort on the island, yet with more authenticity. If you've visited the gallery in Makakilo, you know this. If you've visited Tiki's Bar & Grill, Teddy's in Haleiwa, or La Mariana (view portfolio) you can envision what South Sea Arts is capable of. But alas, this has gone unrecognized by those not in the know. Until today.
South Sea Arts is honored to receive a headline feature in today's (April 30) Honolulu Star Advertiser. Big mahaloz to Nancy Arcayna and the Star Advertiser for sharing the aloha. Below are the images (courtesy of Dennis Oda) from the featured article:
Want to have your home or commercial exterior landscape designed by South Sea Arts? Contact Gecko today at (808) 277-3048 or complete the form found here.
Comments
comments