Custom Woodwork and Wall Coverings for Homes and Businesses in Hawaii
Located in Makakilo on Oahu, South Sea Arts provides custom Hawaiian-themed woodwork solutions for homes and businesses on the Hawaiian Islands.Master-craftsman Gecko, owner of South Sea Arts, has outfitted many homes on Oahu with interior and exterior building trim, wall and ceiling coverings, and yard accents. In addition to the numerous residences that proudly wear the South Sea Arts stamp, commercial landmarks throughout the island of Oahu have sought out Gecko's services. View South Sea Art's commercial business portfolio here.
Hawaiian-Themed Residential and Commercial Property Custom Woodwork Services
Wall Coverings / Finishing
Ceiling Coverings / Finishing
Building Trim (Interior and Exterior)
Handrails
Furniture Trim
Landscape Accents
Tiki Bars
Also view South Sea Arts ceramics (tiki mugs and drinking vessels) and art.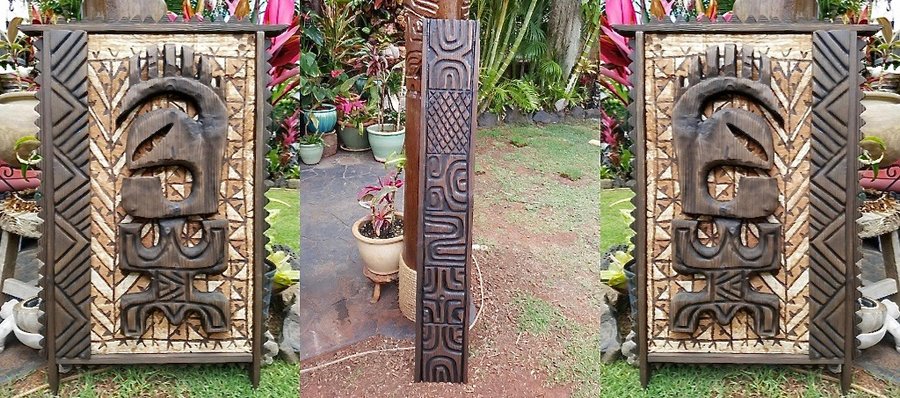 All work designed, carved, and finished in the South Sea Arts Makakilo Hawaii studio. No materials are imported. Shipping to outer islands and mainland is available. Also ship to Japan, Singapore and other South East Asia countries.
Contact South Sea Arts for custom orders or with any questions you may have.